The History of the Photo Restoration (2023)
In this article, we will go over all the main eras in the history of photo restoration services. We will delve into the origins and evolution of this art form.
As an example, we will use this image and show you how it would look if it were restored in each of these eras.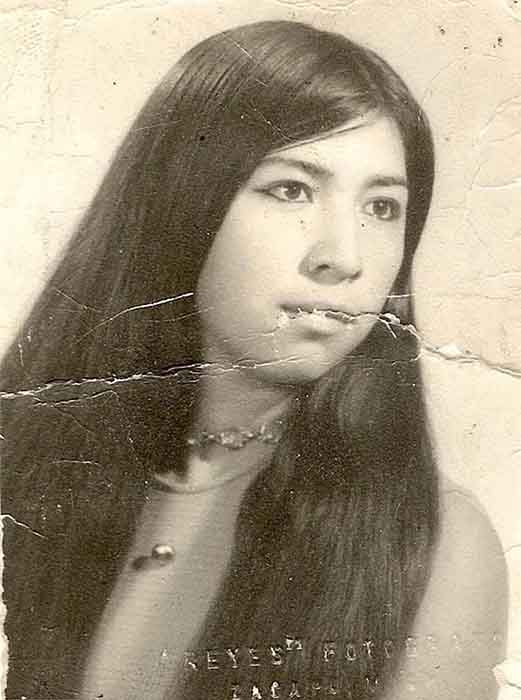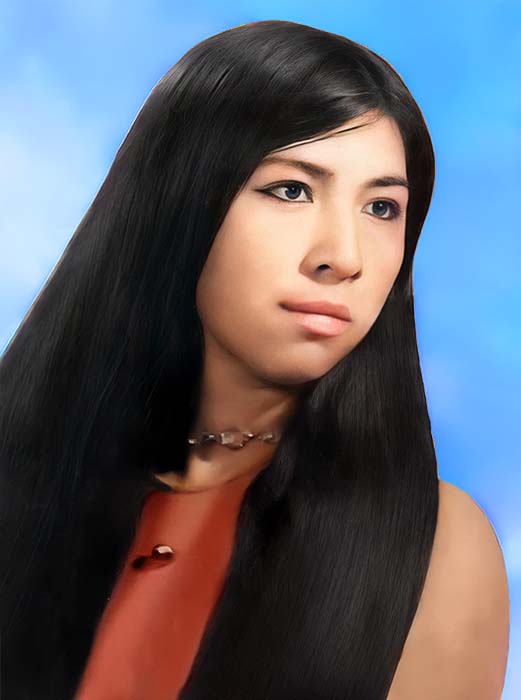 Photo restoration is popular but isn't new. Even though it is being done almost exclusively with the help of a computer and digital tools today, the first examples of such services were documented in 1895.
What is Photo Restoration
Photo Restoration is the practice of restoring old photos that have been damaged over time, either by physical interactions or neglectful storage, with the help of digital photo editing. Nowadays, photo restoration is done using digital tools and software to fix any type of damage and improve the general quality and definition of the details.
Major Eras in Photo Restoration Art
Photo Restoration has a long history and a lot of branches. For the sake of simplicity, we decided to divide the years of evolution into three major eras. They will shortly describe the main points and details about each period of time.
1. Traditional Photo Restoration
Traditionally, attempts at fixing photos were performed manually with the help of physical tools and art supplies. It was mostly done by gluing white pieces of paper over the damaged or missing parts of the photo and painting those details back with the help of pencils, paint, and collages from other photos.
Example of Traditional Photo Restoration
This image shows generalized example of how will could look after the restoration during these times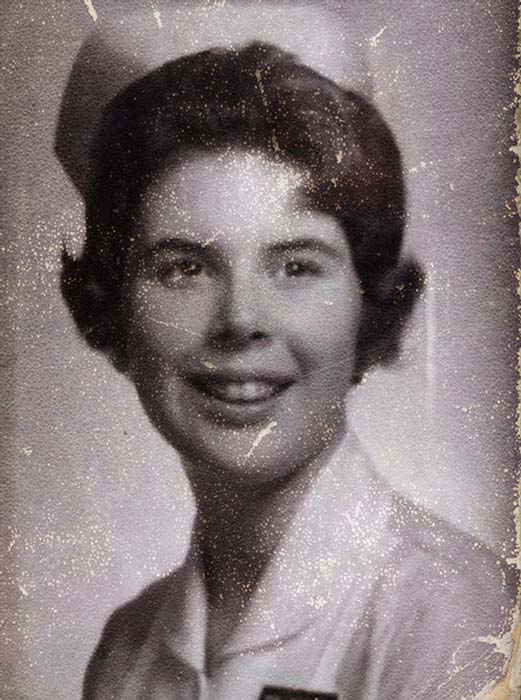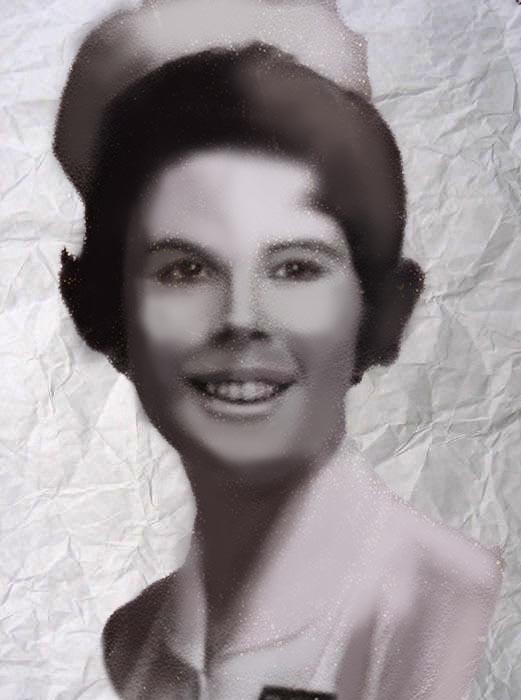 It is important to mention that the example above shows how photo restoration was mostly done back then. Since this field was new to everyone, there were some people who wanted to make money with this "new and easy" thing.
They thought tracing over images would be enough to make them look great, but in reality, it just made their state even worse. During the early 1900s, there were many fraudulent "restoration artists" who claimed to be professionals and magicians of this craft, but it was all a scam.
This flurry of fake photo restorations subsided after about ten years. It's not a secret to anyone that photos back then were a luxury, affordable only to wealthy people. Those upset victims of fake artists were upset with paying so much and losing both money and their precious photos, so those fake artists mostly went extinct by 1915.
As you can see that image is very far from perfection. The restoration was then mostly completed using two approaches:
Black & White painting right on top of photos
Gluing any available paper to cover and hide damaged areas
Collage-making with any other semi-destroyed images
Because this restored image looked very distorted and far from the original, these services were pretty unpopular, expensive, and, to be honest, frustrating back then.
Main Points:
Was Popular from 1895 to 1990
Completely manual work
Performed exclusively in physical format
Done with the help of art supplies and pieces of other photos
Limited access to information and education
A very slow process (4-6 weeks)
Significant photo altering
Because of manual work during this era, photo restoration process was extremely time consuming. It could take couple of weeks to complete one photo by working on them because all details were drawn back up by artists that used their imagination and experience.
This somewhat creative workflow also strongly affected the originality of pictures. After the image was "restored," the person or anything else that was shown on the picture was often almost impossible to recognize.
These issues were caused by the limited number of technical tools and educational sources available to people at the time and pure human greed of some people who "invented" new and revolutionary scam scheme back in the beginning of 20's century.
Those who already had some some precious photos damaged or nearly destroyed had no other choice but to try those fake artists, and since information spreading was much slower then nowadays, people were often unaware of what type of person they are working withh
2. Early Digital Photo Restoration
There is no clear date for when the Early Era began or ended, but generally, professionals in the field say that this approach was widely used from early 1990 to 2015.
Even though this era is labeled "early," the difference of almost 100 years comparing it to the traditional approach brought an unbelievable number of possibilities and a huge jump in quality.
Example of Early Digital Photo Restoration
Here is an example of how that same image would look if it were restored during the early digital photo restoration era.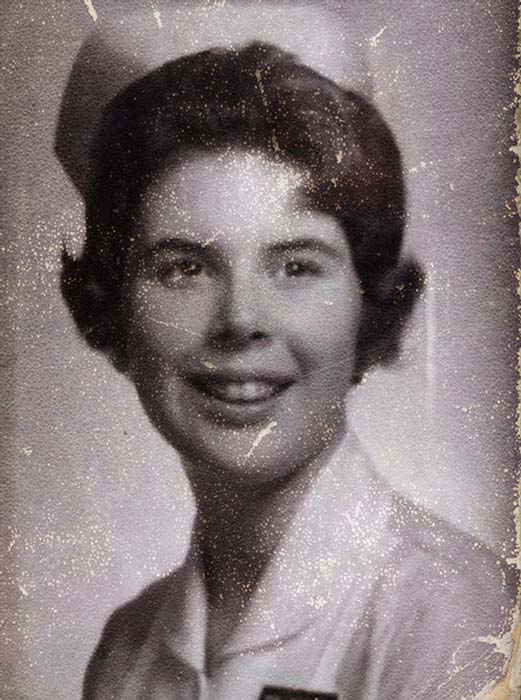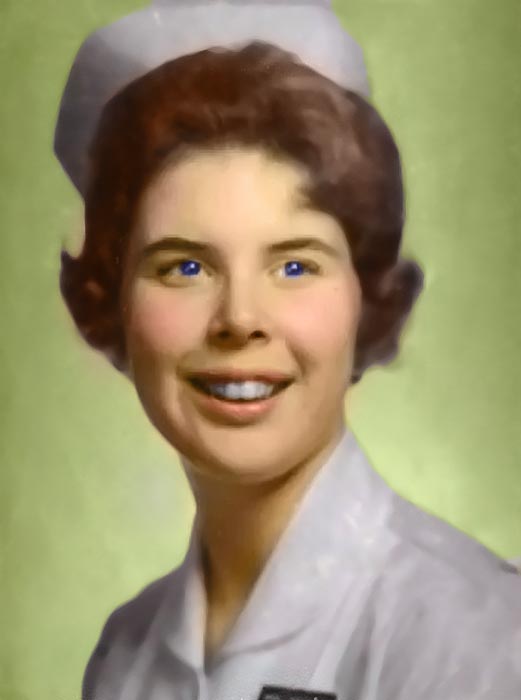 If you compare this result to the results of photo restoration from previous eras, you can see a giant improvement in quality, detail preservation, and general prettiness.
Even though that image looks much better, it obviously still has a lot of issues.
Blurry image
Block colors
A super-saturated and toxic color
Random color guesses
So, in more than a hundred years, the creation of computer technologies and much more widely available education have definitely allowed for a huge leap in the quality of the repaired images. Let's look into it further.
Main Points:
Was popular from 1990-2015
Performed in a Digital Format
Done with the help of Photoshop
Widely Available Education
Much faster process (1-3 weeks)
Much smaller photo altering
That improvement in quality happened thanks to the spread and availability of computer technologies among professional artists, the creation of widely known software named Photoshop, and much more accessible information.
Digital Workflow 
Now, with the help of these tools, photo restoration is done digitally. Original photos were digitized with a scanner or camera, transferred to a computer, and edited with Photoshop. Instead of doing each step by hand by painting over the photo or gluing paper to the original image, people were using Photoshop's Layers technology.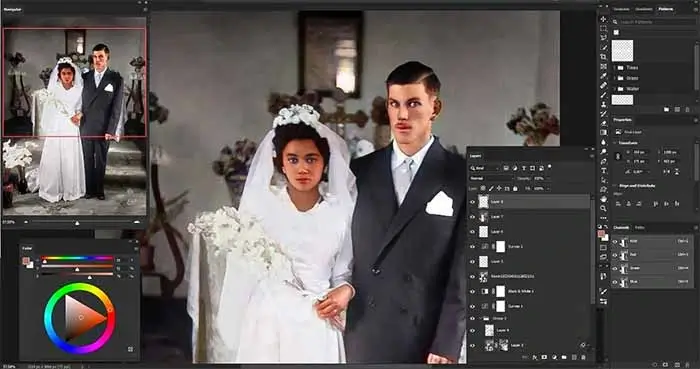 Basically, layers were insanely helpful for speeding up the work process and improving quality. Since digital files allowed them to make mistakes and correct them during the process, artists no longer had a problem changing things and experimenting.
Artists also got the power of transparency, which allowed them to put some layers on top as a semitransparent image, which allowed them to make changes both on the top and bottom layers without being "blindfolded" by the top layer.
Available Education
Also, education and general information in any format are now much more widely accessible. Books, newspapers, radio, TV, the internet, and official education at schools and colleges have become almost 100 times more accessible for everyone in the United States and all across the world.
These two major factors enabled people from all over the world to learn about and experiment with image restoration at home. While the results of these efforts were significantly better than manual work in the past, they still had a lot of new issues:
The availability of technologies attracted a large number of amateur artists to the field.
Problems with turning photos into digital files
These problems still partially exist even in our current times, so let's learn more.
3. Modern Digital Photo Restoration
Last but not least is Modern Digital Photo Restoration, the most recent type. This era has a lot in common with the previous one, but it is better in almost everything.
Example of Modern Digital Photo Restoration
And finally, here is the actual example of what modern restoration looks like!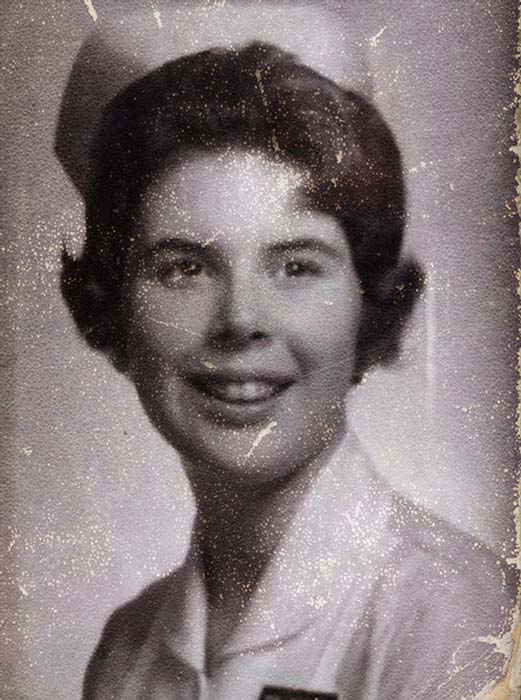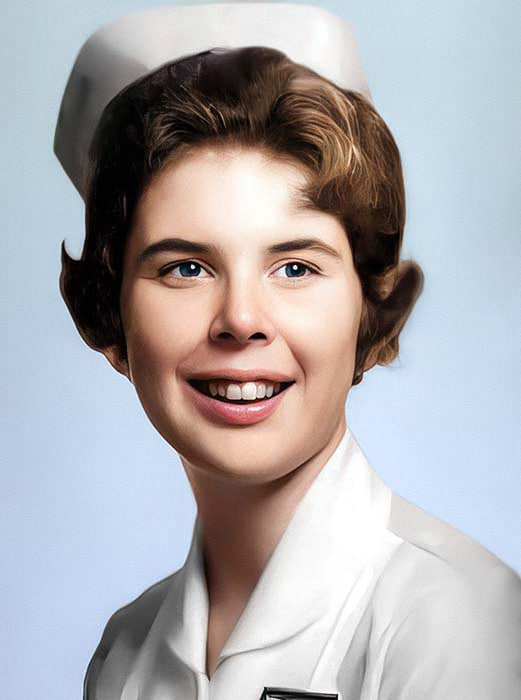 As you can see, this time the increase in quality in the last few decades is more significant than in the previous few hundred years!
Sharp and natural details
Natural color with a lot of tones
Excellent contrast values
A generally good-looking image
So, this era has officially begun with the drastic growth of AI (Artificial Intelligence) and Neural Networks. 
Main Points:
Popular nowadays 2015-2023 
Performed in a Digital Format
Done with the help of Photoshop and AI technologies
Unlimited information at your fingertips
The quickest process (less than one week)
Photos are as close to the original as one can get
Today in 2023 things are drastically different from how they were 20 or even 5 years ago. Photo editing software now includes a plethora of new features that enable photo restoration artists to unleash their creativity and achieve results that would have been considered miraculous just a few years ago.
Not only that, now we also have AI tools and neural networks, which are developing new and improved algorithms daily. It opens a new era of photo restoration services.
New manual tools, combined with AI software and artists with widely available education and years of experience, can just now restore photos that would be classified as "dear" or impossible to restore in just 2015!
Does Using AI Technologies Make Photos Fake?
AI Photo Restoration tools are relatively new technologies. As it often happens, new technologies face some groups of people who are very skeptical about them. Some people are likely to be against new approaches, and that's natural, but let's dive deeper.
If used incorrectly, even perfectly programmed AI may have a mediocre or even obviously bad result, but at the same time, 100% manual work done by professionals can look immaculate. Also, if AI tools are used as the only tool, they will definitely look artificial.
Any good photo restoration company maintains a good balance between manual and AI tools. They never work exclusively manually, nor do they just put images into AI software and just sit there pressing buttons. AI technologies are great helping tools, so they are not meant to be used as the only tool.
The Future of Photo Restoration
Now that you learned about photo restoration history and the main stages of it, including the AI Photo Restoration era, let's talk about the future of the field.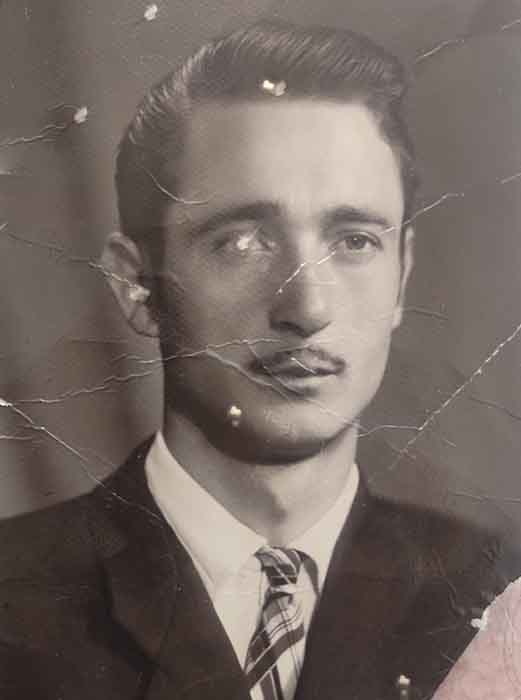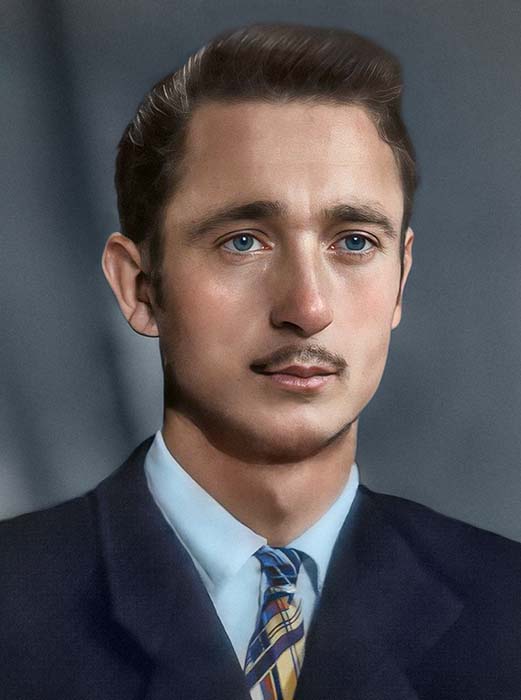 Will AI Photo Restoration replace the work of artists?
Will AI technologies be able to restore photos without the need for actual artists to do that work? The simple answer is no! Even with the current state of technological progress and the magic of what they can do, they remain a supplementary, assisting tool.
Even if AI continues to advance at its current rate or faster, it will be 70–100 years before these technologies can even come close to what artists can do manually today in 2023.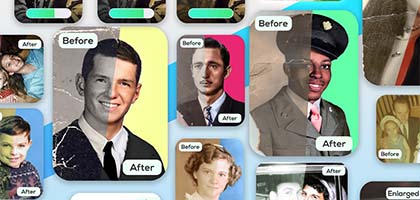 AI Will Never be Able to Replace a Human's Skills and Passion
You should already know that machines, robots, and everything else made with human hands can't really feel, think, or have passion.
These technologies have insane capabilities and speed, but they are still not perfect and will never be, just because art in any form, like painting or old photo restoration, needs to be done not only with the mind but with passion and attention to details. It takes skill, experience, and love to do so.
Trust Your Photographs to a Professional Service
If you are looking to have your old photos restored by someone who has both skills and passion for what they do, you are in the perfect place right now, Our team is a professional photo restoration ace with years of experience in photo restoration, photo editing, and even AI technologies.
We have the best of both worlds: precise and passionate manual work and advanced AI photo detail enhancement!
Don't look for other services, you have already found the best one! learn more or order your photo restoration now!
✔ Professional Photo Restoration
✔ Fast Delivery (1-4 Business days)
✔ Low Price Without Taxes or Fees
✔ Unlimited Free Revisions
✔ Satisfaction Guarantee
LEARN MORE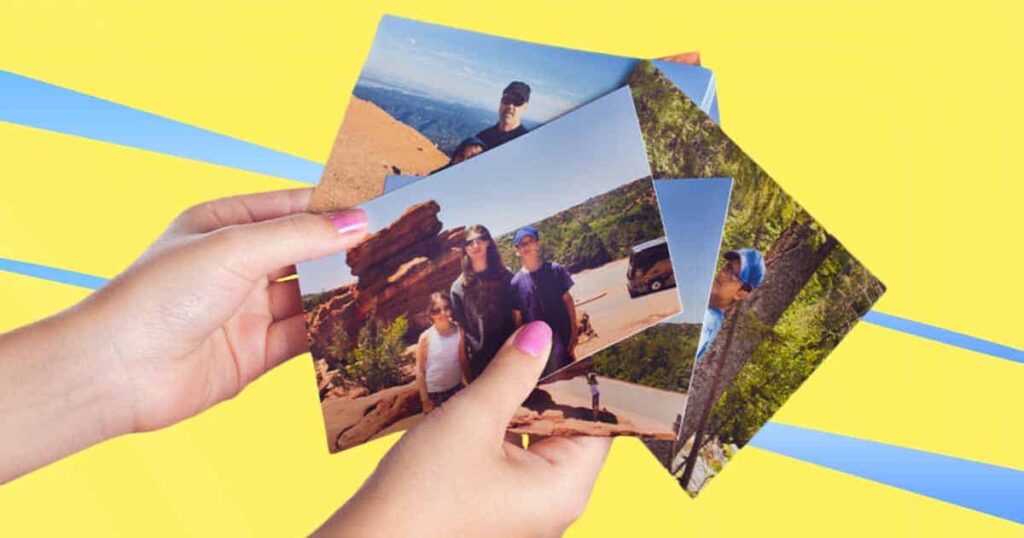 Entrust your memories to a Professional Photo Restoration Service.
Free quote